RWS Information Systems
est. 1991
We have found this to be the fastest, most accurate way to count money. Just count the units, and Cash Counter < < (click this link) will calculate the amount!
We also have a free note pad to jot down your counts before entering them into Cash Counter. (Also, if you utilize 2 step verification)
Click here to download the Cash Counter form. (From our One Drive - directions below)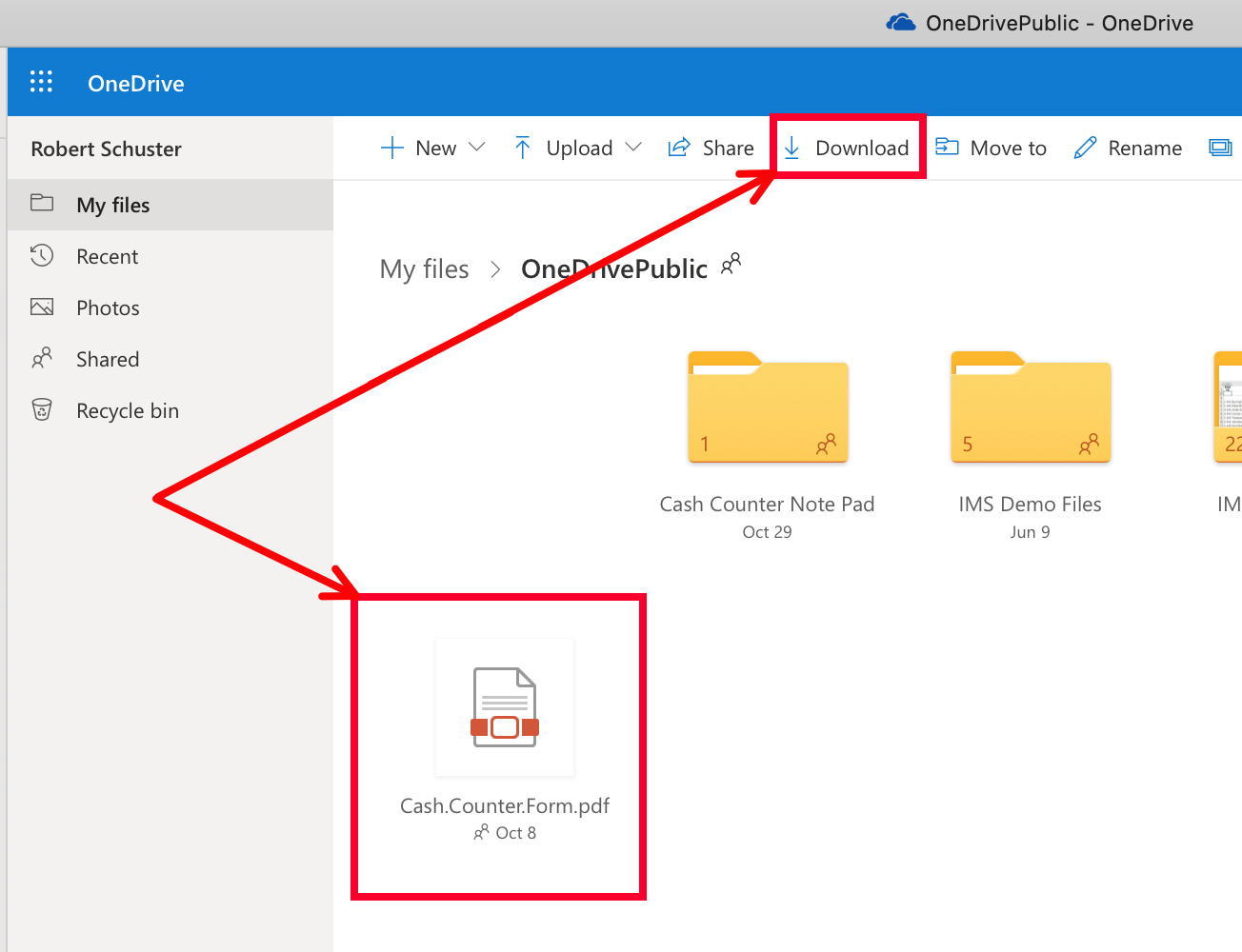 If you find Cash Counter useful, please consider making a small donation to Feeding America . Thanks!